Sun Palace: The First Resort We Ever Left After The First Night
My husband and I have been to Mexico more times than we can count. At this point, we are more familiar with the Cancun hotel strip than South Beach. Why? Well, about eight years ago, we fell in love with Cancun. The people, food, and culture captivated us. The people offered the best hospitality that we had ever seen. The food was always incredible with the exception of a few occasions. The culture and language was always so interesting to us. We tried our best to speak in as much Spanish as possible and we always vowed to take Spanish classes when we returned home (which we never did).
On this particular trip, we were staying at a new hotel named Sun Palace. Even though we've been to Mexico so many times, we always stayed at a hotel that we have never been to before to gain a new experience. With the exception of the "ME" (Paradisus) hotel, we have always had home runs and left with smiles on our faces.
When we arrived at The Sun Palace, it was a little different than the resort style hotels that we have stayed at in Cancun in the past. It was more vertical than horizontal and reminded me more of an urban hotel location than a resort that spreads out for miles. The lobby was tight in space and there are a lot of staff members waiting like vultures to talk to you about their "timeshare" that was not a "timeshare" package (according to them).
We took the elevator to our room. I was definitely surprised and pleasantly pleased. The room was huge. It seemed more like a suite than a standard room. The room is really important to us. So, I thought we were in for smooth trip. We got in pretty late and fell asleep shortly after being in the room. When we woke up, we strolled around the resort to get a sense of our surroundings. There weren't that many places to go, so we decided to order room service. Everything, and I mean EVERYTHING that we ordered was mediocre and I was actually very disappointed. We ordered about four different entrees because we were so hungry and it was included in the price.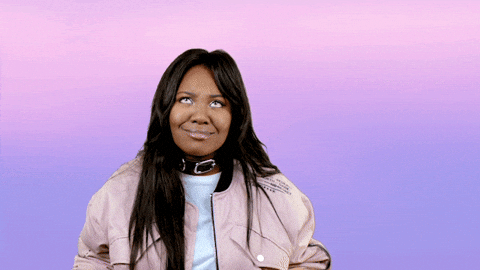 Mexico is known for the best traditional soups, and Sun Palace didn't get that right either. The food lacked warmth and flavor. We went to bed hungry and vowed not to order room service for the rest of the trip.
The next morning, we got up early and went downstairs for breakfast. It was a beautiful morning. We decided to eat outside. The service was great. Our server had great stories. The food at breakfast was just as bad as the dinner the night before. At this point, I was starting to get annoyed. The annoyance was bringing up questions in my mind, like "how can a hotel rated this high on Trip Advisor have food this bad? How am I going to eat this food for another four days?
I walked around, trying to get my mind to acknowledge what was happening. As I walked through the outside, I noticed that the outside pool looked like a pool that you would see on a cruise ship and the outdoor area looked cheap. The tile looked worn out and the aesthetics of the pool area was not up to par. If only this hotel looked like the pictures displayed on the internet....it would be nice. Trust me, you're not going to get the picture you see below. The hotel lacked the resort feel that Mexico is known for. The more I walked, the more I realized that there had to be some big mistake or fraudulent activity on Trip Advisor. There was no way that the Sun Palace was able to make it on the top 10 list on Trip Advisor without people writing fake reviews. There was no way that I could prove this, but it just seemed so weird. A big room can only get you so far. There was no other substance there.
My husband and I hit the beach and starting walking. At first, it started off as a leisurely walk. Then, it became a mission; a mission to find a better hotel. A mission to not waste my hard earned money at a place that couldn't provide me with a decent meal. We walked for miles. We stopped at a few resorts and found out that they were sold out. Then, we kept on walking until we reached Le Blanc. To our great fortune, Le Blanc is the highest tier of the Palace resorts. So, we were actually able to switch our reservations (THANK GOD!). I have provided you with a link to see how our stay at Le Blanc panned out: http://www.thefloridapalate.com/single-post/2016/07/02/Le-Blanc-Spa-Resort
The moral of the story is that vacations are for you. If you vacation every 3 months or every 3 years, you used your money and you deserve to have a good time. Don't feel like you owe the resort anything. You paid, so they should help you to have an amazing time.
If you're already at Sun Palace and you're reading this, you have three options: 1.) Leave like I did and enjoy a real vacation at Le Blanc or another highly rated resort on our hotel page 2.) Stay and enjoy your new weight loss plan 3.) Stay and make the best of it - The good thing about Palace resorts is that you can take the shuttle to the other Palace resorts. So, spend your days at Beach Palace or Moon Palace. You may find better entertainment and food options. We went to both. Feel free to email me (contactus@thefloridapalate.com) if you would like to know where to go for great food and entertainment at the other resorts. Here's one tip: avoid the buffets.
Would I recommend this resort: No. Food is everything. A big room and a Cancun beach can work at a hotel. However, at an all-inclusive resort, I paid for all the "inclusives" - food, drinks, and room service.