Las Palmeras by Hilton Grand Vacation Club: Modern Suites Steps Away from International Drive
Orlando is one of the highest ranked tourist locations in Florida and the United States. My husband and I, like everyone else, love visiting Orlando! We've been going to Orlando for almost 30 years. We've always stayed at hotels and resorts. However, in the last year, we've tried home vacation rentals and suites with living quarters. Keeping our new trend in mind, we tried our first Hilton Grand Vacation Club. We didn't know what to expect, especially since we booked it as we were driving to Orlando during Valentine's Day week. We're either procrastinators or super adventurous. I would like to say that we are adventurous, but we're probably just people that are really busy and keep pushing things off until the last minute (nothing like a procrastinator).
The Las Palmeras, a Hilton Grand Vacations Club is in walking distance of International Drive. It is less than 5 miles from Universal Orlando Resort and SeaWorld Orlando and a quick walk to Orange County Convention Center. You are right next to everything!
When my husband and I pulled up to the hotel, we were met by the valet service. It takes a few minutes for them to make it to your car, but they are very friendly. When we walked into the hotel, they have a really cute projection of the hotel name moving on the floor from a projector above. We walked to the front counter and we were greeted by Stephanie. She was consistently hospitable, professional, and genuine during our stay. Nadia in guest relations also made sure that we enjoyed our stay.Really, everyone was really kind and made us feel special.
The lobby is very casual and does not share the same aesthetics of the room. I believe that Las Palmeras knows that families are attracted to this hotel, so they kept that in mind when making the lobby decor. The furniture is conducive to the young demographics of the hotel; it's darker in color and durable. The hotel definitely has a nice balance between keeping the luxury that business workers and couples would look for, and the fun and playfulness that families enjoy in Orlando. For instance, there is a water slide and water center (picture above) for kids to go crazy and the romantic terrace (picture below) to enjoy a drink or a meal with your adult friends. You'll see many different walks of life at this hotel. Some may be enjoying the video games in the lobby and the play center outside, or taking a swim in the heated pool. While other adults may hang out by the "Lobby Bar" and make a few friends.
The restaurant, Fiorella's Cuchina Toscana restaurant, sells casual entrees. We ate there for breakfast, lunch, and dinner. For breakfast, I really enjoyed my fruit with yogurt plate, my cobb salad at lunch was okay, and for dinner my Jamaican Jerk soup was really tasty! They also have a "Acqua Pool Bar," but we didn't have a chance to stop by.
We were very pleased when we walked into our suite. It was modern and chic, and the color scheme and decor made us feel like we were in an upscale condo in a metropolitan city up North. There was a full kitchen with a fridge, freezer, dish washer, stove, microwave, and coffee maker. We could cook a meal, store our left overs, or just keep our drinks cool. I would imagine that the kitchen comes in handy for larger families or people that are staying for an extended period of time.
The living room was so cozy. The Hilton chose furniture that looks sleek and fashionable, but it is very comfortable. There is a flat screen television in the living room and the bedroom.The bedroom has a plush white bed and it is connected to the bathroom. The bathroom is very spacious, and offers granite counter tops and a shower with good heat/water pressure. The balcony wraps around both the bedroom and living room so you get a lot of space to hang out outside and look at the sites of the city/pool.
The room could have been cleaner upon entry, but when we shared our concerns with the staff they were very receptive and sincere, and quickly made the necessary changes. We didn't have any other problems in this regard for the rest of the trip. They were so zealous to keep our room clean that one of the members of the cleaning crew started to clean our room before we checked out on the last day! It was fine, but she cleaned out our fridge/freezer before time. After all of the eating that we did in Orlando, we didn't need that ice cream anyway.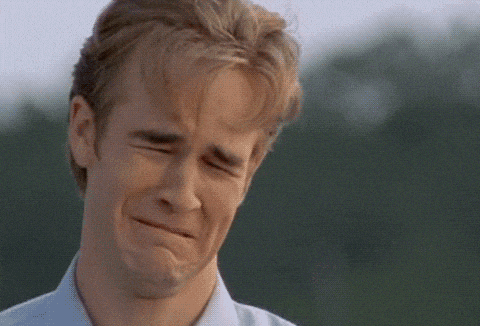 Be careful with your room choice, we were initially given a room on the second floor. This room was right above the lobby, so you could hear the music playing from the entrance and chatter of people going in and out of the hotel. Once we moved our room, it was extremely peaceful.So, try to stay on a higher floor.
The price of this hotel is a steal! We got out room for less than $160/night! That is unheard of!
Would I recommend it: I would recommend this hotel for families, people doing an extended stay in Orlando, or people that enjoy the kitchen aspect of the room. I enjoyed my visit and I would definitely return.