SushiClub: Argentinian Sushi Comes To Miami, FL
The SushiClub is a well-known sushi and steak locale in Argentina. It has become quite known in Buenos Aires, and has made it's grand entrance into the US! The SushiClub has chosen Coral Gables, FL as its first US location. If you're like me, I had no idea that Argentina was known for sushi, or that their unique flavors, spices, and cheeses could make it taste even better than the sushi that Americans have grown accustomed to eating.
Coral Gables has an ambiance of it's own. It carries old world tradition in a modern and hip way. Well, the SushiClub fits right in! When my husband and I walked into the SushiCLub we were blown away by the interior. The colors were vibrant and fun. They even have a lighting system that complements their color scheme so that the mood of the restaurant can be changed with a flick of a switch. It was really cool! The SushiClub is definitely the place you take your friends or significant other because you know they will say, "How did you find out about this place?!" Now, you can be honest and say "The Florida Palate" or you can smile an take all of the credit (we won't mind).
The SushiClub offers brunch (10 am - 3 pm on Saturday and Sunday), lunch, and dinner. My husband and I stopped by the SushiClub two weeks ago on a Sunday afternoon. We were just in time to hear the band finish playing a few songs. The music was playing, the colors of the SushiClub were reflecting the Florida sunlight, and the ambiance was set. I was ready to eat!
For our drinks, my husband ordered the "Wasabi Martini" and I ordered the "Lychee Duke." The "Wasabi Martini" has Smirnoff Vodka, lime juice, lemon juice, and wasabi. I took a sip of my husband's drink and quickly realized that it had a real kick to it! He like it, but it was definitely too spicy for me. As some of you know, lychees are my favorite drink, so I had to order the "Lychee Duke" It is made with Don Julio Tequilla, Giffard Ginger, Giffard Lychee, lychee syrup, and fresh lime. Lychees and ginger are a win-win for me, so I knew I made the right choice.
For our starter, we ordered the "Shellfish On Fire" and sushi rolls. This meal is made with sauteed octopus, scallops, shrimp, and squid in sour spicy butter and lime. It is truly devine! Soooo good! It literally comes to the table on fire! It was a real treat. We tried several different types of sushi, with each one tasting so different than the last. The sushi we tried were the "Roca shrimp" (picture to the left -filled with grilled vegetables, avocado, and crispy shrimp. Then, it is covered with crispy shrimps and spicy Roca sauce), "Spicy Tuna Tartar" (it has tuna, capers, and Dijon mustard wrapped in salmon. It is topped with avocado, mango, and spicy cream sauce), and the "Made in Argentina" ( it is made with rice, hoisin sauce, flambé NY Steak and chimichurri.). This was my first time having NY steak in a sushi roll! It was good, but because it's cooked on the rarer side, it is definitely a texture that I would have to get used to eating.
I loved the Niguiri Anticuchero (picture above - it is Anticucho seasoned flambé salmon, lemony emulsion, canchachulpe corn, raddish slices and rice). Just when we thought we were at our perfect ending to my sushi bliss. We tried sushi from "No Rice ("No Nori") sushi rolls area on the menu. It wasn't like other sushi that I have every tasted! The one we chose was called the "Soul Roll" (picture below) and it has hearts of palm and salmon. Then, it is covered with cream cheese and crushed almond praline for a drop of sweetness and texture. Interestingly enough, I don't even like cream cheese in my sushi, but the SushiClub's cream cheese was different. It was both light and rich at the same time. You could tell that the ingredients used were of a very high quality.
After having such amazing starters, we knew that this lunch could only go uphill. For our entree, we started with the "Roasted Pumpkin Sorrentions." It's a homemade pasta dough made of corn meal and egg, filled with roasted pumpkin, low moisture mozzarella cheese, green onion, and cherry tomatoes. I fell in love with this entree! I've never had pumpkin in pasta, and boy have I been missing out. It's a "must-try."
The NY Chipotle steak was out of this world! It's a 9 oz. NY steak rubbed in spices and grilled, with fine herbs, butter and adobo chipotle. I definitely didn't expect to see or taste a steak this juicy and moist at a sushi restaurant. It's also a must try! The SushiClub definitely stepped out of the traditional sushi restaurant mold and proved that they're so much more than a sushi restaurant. The restaurant offers a list of sides to go with your protein. We ordered the "Crispy Tempura Broccoli" and the "Red Quinoa Tabbouleh." The crispy tempura broccoli is served with a tempura batter and jalapeno vinaigrette and shishito peppers. Not everyone can prepare tempura vegetables with flavor, but the SushiClub gets it. I loved my tempura broccolli! The red quinoa has avocado, mint, tomato, coriander, and sriracha vinaigrette. It was another home run!
For dessert, my husband ordered the "Dulce de Leche Cheesecake" and I ordered the "Chocolate Tasting." My husband is a cheesecake lover, so the "Dulce de Leeche Cheesecake" was an easy choice for him. It comes with cream cheesee, dulce de leche, banana anglaise sauce, strawberries, white chocolate and candy caramel. Even though I am not a cheesecake lover, I had to take a bite just to let you all know my thoughts.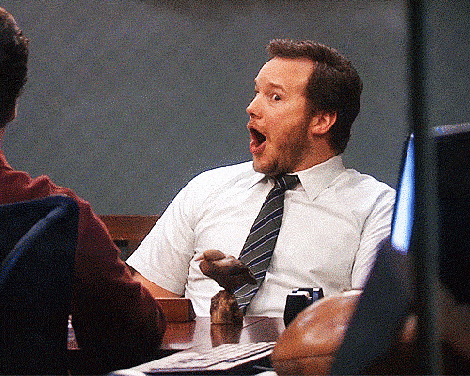 Just like the sushi roll filled with cream cheese, I didn't think that I would like the "Dulce de Leeche Cheesecake" because I'm not a big cheesecake lover. Well, surprise! I not only loved this dessert, I ate about half of it and it was supposed to be for my husband. When I asked the manager what made their cheesecake so different, he said that the quality of the cream cheese used to make their dessert is of a higher quality than what is typically used in cheesecakes. If I had known that was the simple reason I didn't like cheesecake, I could of known why I spent my life avoiding it. To top if off, the "Dulce de Leeche" was a piece cheesecake sandwiched between an oreo and white chocolate. How could we go wrong! If you still don't know what to have for dessert, you can also order the "Chocolate Tasting." I ordered it and it was served as a sampler of four different desserts.
Would I recommend it: Absolutely! It's one of the best sushi restaurants that I have been to....ever! I loved it and I can't wait to go back. The restaurant not only helped me to like sushi and cheesecake more than I ever have, it actually sparked my interest in visiting Argentina. Am I a foodie or what! I'm thinking of traveling to a completely different continent just to taste more great food!
Go to the http://www.sushiclubweb.us/ to check out their menu and address.