Hilton Times Square NYC: The Perfect Location to Explore NYC
Even though I was born in New York, I lived on Long Island. So, the other New York boroughs were a short drive away, but not one that we made often. We had family and a business in the Bronx and Brooklyn, so the only time I went to New York City was for the Macy's Day parade or some other grandiose event. I moved to Florida when I was eight years old, so most people would consider me a Floridian by definition. So, like any tourist I started to do my New York research.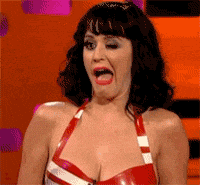 When I started to plan my trip to New York City, I was both excited and nervous. I was excited because I could finally see the "city that never sleeps" from an adult perspective. I was nervous because I had probably watched one too many New York City movies. So, my reference points were a little swayed by "Sex in the City" and "New Jack City." LOL! I'm just joking, I have more New York cred than that! , I honestly hadn't seen Time Square since I was a child. So, I wanted to be the biggest New York tourist (minus the New York Knicks cap) and stay in the middle of all the action.
After searching through for the most modern, city-based, and economically priced hotel, my husband and I decided on the Hilton Times Square. It was built in 2000 and sits at 44 stories above Manhattan. You'll never guess where we stayed?! On the 44th floor! The views from up there were so beautiful. Just looking out of our window was unbelievable. The city's landscape, architecture, and history was captured all from our window!! This hotel is located in the heart of Times Square on 42nd Street (between 7th and 8th Avenues) and is steps from Broadway theaters, nightlife, restaurants, shopping and entertainment. Hilton Times Square offers 478 guest rooms. One of the reasons I picked this hotel was because I am a true Floridian that is used to a lot of space, and in New York living quarters can be quite tight. As I strolled online, the Hilton Times Square room was significantly larger than most of the hotels in the city. They even have a restaurant on the premises (even thought you can eat anywhere and at anytime of the day in New York City), a bar called the Pinnacle Bar, a business/meeting space, and a fitness center.
From the outside, the hotel looks very commercial, as Time Square does on any given street. However, when I took the elevator to the next floor and entered the lobby, I was pleasantly surprised. The lobby was sleek and chic, and felt like upscale "New York City." It was contemporary and sophisticated, and very welcoming. There were places to hang out with friends, a bar that seemed to be as busy as any local Florida restaurant, and a restaurant right there all within steps of check-in. When I invited one of my friends to visit us, he was shocked to see how much had changed from outside to inside with one elevator ride. He said, "It's a totally different world in here!"
When we entered our room, we were pleased with the accom-modations. Everything was spacious, modern, and comfortable. The show stopper was the view! The room was nice all on it's own, but the view is what took it to the next level. Depending on your room location, you may be facing the Hudson River, Times Square, and/or the New Year's Eve Ball drop location. So, make sure that you tell them your preference. There is a flat screen television, a safe, mini-refrigerator, a desk, and a lounger. Surprisingly, the hotel prices were very reasonable, especially for the Times Square location. We walked to everywhere! We saw great restaurants, theater shows, shopping stores, and trains all within walking distance.
The room and hotel is very clean at all times. The hotel staff did a great job of keeping us happy. Everyone is courteous and genuinely wants you to have a great trip!
Tips: Room service is 24 hours. However, let's be honest. You're in New York; the food mecca of the world. You can call any restaurant nearby and they will deliver the food to your door. We ordered from delis and pizza places each day. At night we dined at the top restaurants from Trip Advisor, sometimes even waiting outside in the cold to get in.
They offer valet parking on 41st street with a 24 hour security patrol for $52 a day. However, if you have a choice, I would walk or Uber everywhere. Walking at the New York City fast pace is part of the experience.
Would I recommend it: Yes, again and again. It's the perfect place to go that will allow you to see New York City in a comfortable location without breaking the bank.
​