Comprehensive Review of Norwegian's Pride of America cruise
Updated: Apr 4, 2019
Aloha! Thanks for joining me as I share a comprehensive review of the ship, suite, excursions, and the islands that we visited on Norwegian's Pride of America cruise. Pride of America is the only cruise line that arrives and departs in Hawaii. Norwegian has signed a contract that provides them with the rights to have this privilege under the understanding that they will hire a certain percentage of American crew and staff members. Departing and arriving in Hawaii helps us, the consumer, because we are able to see so many islands in a shorter amount of time. The other cruise lines have to depart from the mainland and travel over to the islands, which adds a few more sea days to your trip. Pride of America is a seven night cruise with no sea days! As a result, this is an awesome opportunity to get to see as much of Hawaii as you can in a short period of time. With the excursions, sights, and activities on the ship...you'll never have a dull moment.
Many people, including myself, become overwhelmed with the amount of destinations in Hawaii. Where do I go? What fits my personality? Should I island hop? All of the questions that commonly stir in the hearts and minds of travelers are quickly answered with the Norwegian Pride of America cruise. It provides a journey that takes you to the most coveted spots in Hawaii while you relax and enjoy the cruise amenities. The cruise helps you to get a taste of each island to see which one fits your personality, and if you're like me you'll change your mind every time you arrive at a new destination. The Norwegian Cruise ship is the island hopper of the sea! In addition, this island hopper feeds you, provides you with entertainment, and drops you off to play on the islands with your friends. Can you ask for a better deal?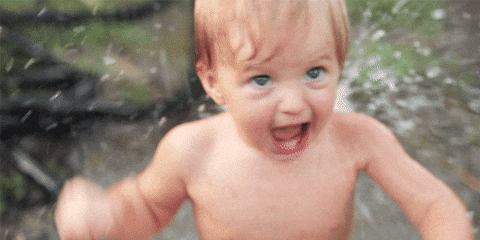 Day 1 - Boarding the ship (Honolulu):
Day one was so exciting! It was our eleventh year anniversary and I was getting on a cruise that would tour the islands of Hawaii! My husband and I walked to the check-in at the ship and we finally saw the ladies that I had been waiting to see since I arrived in Honolulu....there were "Polynesian" ladies dancing and handing out leis! Maybe it's a Hawaiian stereotype or an act that has been over commercialized. Either way, that moment was my official "Welcome to Hawaii" experience.
For the first time ever, we opted for a suite with a balcony. As a result, a staff member escorts you to your room from the check-in center. Our room was on the 13th floor, room 13518. When we walked into our room, we were blown away! The suite was so large that it could of easily housed four people. I felt like we had our own little condo. In the past, we have stayed in ocean view and balcony rooms, with limited space or confined showers that could barely fit one person so this was a definite change. You definitely don't have to splurge for a suite to have a good time, but because this was a very special occasion (and our 10th anniversary was ruined) we spent the extra money. The bed was large and comfortable. I'm a picky mattress gal, and I had no complaints. The duvet and the endless cushions sucks you in and holds you close. The lounge areas were spacious enough for my husband and myself to come to together to spend quality time and take a breather from one another to have alone time. On a seven day trip, you need a few minutes to recharge every now and then, at least we do. The balcony was the width of the room and it seemed to go out for miles. We could easily host a party for 10-15 people on our balcony.
The drawback to the room was the cleanliness. As modern and beautiful as the room and bathroom appeared to be, there was hair in the tub, dried spaghetti sauce on one of the thongs in the ice tray, and the balcony floor was dirty. I was a little disappointed because this was my first impression. I'm grossed out by seeing hair and when the tongs are left dirty it makes we wonder what else is not thoroughly cleaned. We called the butler. When you are staying in the suite, you are given a phone number that goes directly to your own personal butler. She didn't seem surprised, but she alerted the room attendant. He apologized and said that the first day is very hectic because there is limited time between the last guests leaving and the new ones arriving. After day one, the cleanliness improved. I think that they could tell that I was pretty disgusted by the items I saw.
When you get a suite, they let you get 3 complimentary dinners at the specialty restaurants. Since it was our anniversary, we went to Moderno Argentinian for dinner to celebrate. They offered a salad bar and like most South American steak houses, the servers walk around with meat on a serving tray. Then, they provide you with a card to let the servers know if you are interested in more meat or if you are satisfied. The food in this restaurant is mass produced so it is very similar to food that you would find at the buffet. I would skip this restaurant altogether and go to Cagneys' for a great steak dinner. The staff at Moderno Argentinian were very friendly. We laughed for hours that night and they even surprised my husband and me with an anniversary cake. I was very touched!
On the first night, we were still struggling with the time change from Florida to Hawaii. So, we weren't able to stay up too late. We tried our best to make it through the ship's night entertainment, but it was a struggle. The cruise director is very funny and he did a great job of welcoming everyone on ship.
Day 2 - Kahului (Maui):
We arrived at our first destination! We went to the buffet area for breakfast because we had to grab a quick breakfast before heading out to our first excursion. I'm not sure if everyone was excited to have their first breakfast or to get off of the ship, but the breakfast buffet seemed very chaotic and overcrowded. The food was mediocre and the whole experience was rather disappointing. From being a frequent cruiser, I have always liked Royal Caribbean and Celebrity cruise's buffet atmosphere more than Norwegian. I promised myself that I would find a better option for breakfast for the remainder of the trip because I couldn't bear to have breakfast in that atmosphere again. When you stay in the suite, you can eat at a private dining room named Cagneys' for free for breakfast and lunch. At night, it is considered a specialty restaurant. So, I had big plans to try it out the following day.
Like excited kids, everyone was looking out the windows and on the balcony to see our first port. We were a little surprised because the view had an industrial appearance and it wasn't really what you would expect for Maui. The dock is very deceiving, once you head further out onto the island, you will feel more of a true island experience.
We were spending two days in Maui, and we decided to book the "Road to Hana Deluxe " ($249/person) bus tour for our first day. I'm actually cringing as I write the price. I would never pay that much for an excursion anywhere else, but because it was "Hawaii," I felt like everything was a once in a lifetime experience. I may have gotten caught up in the hype. It was an all day tour that took us through the spiraling roads to Hana. On the way, we saw beautiful trees, waterfalls, and unique scenery. We even took a swim in one of the waterfalls. Our tour guide shared so much history on the way there and back that it felt like we was preparing us for a big exam on the ship. However, I really enjoyed learning about the history and culture of the island. I'm not sure how he was able to talk for 8 hours straight, but he did. If you choose this excursion, be prepared to sit in a van and sightsee for most of the day. The sights are beautiful, and definitely worth the ride. However, if you get dizzy or claustrophobic easily, this may not be the tour for you. We made some great friends on the tour and we really enjoyed the day.
That evening, we were so famished from our long day that we couldn't bother to change for dinner. So, we ate at the outdoor buffet at the Key West bar. I'm not sure if we resonated with the South Florida scenery or if we were so hungry we would of eaten anything. Either way, the buffet had hamburgers, hot dogs, French fries, and a few sides that you would find at a barbecue. Everything was absolutely delicious! We brought our food to the bar and had some drinks. The drinks at this location were really good. We really enjoyed everything we ordered, but their pina colada and Miami Vice (a mixture of pina colada and strawberry daiquiri) became my go-to drink.
Day 3 - Kahului (Maui):
Day 3 was the most relaxing day on the trip. As a foodie, a good meal can change my emotional state for hours or even for the day. We started our day off at Cagneys'. Breakfast was fabulous! It's a private dining room that only fits about 30-60 people. However, it is never full and the meals are served to you. The tables have white linen, champagne glasses for mimosa, and the servers are at a higher level of training than in the other areas of the ship. They have a cold buffet with fruit, bread and gourmet cheeses, yogurt parfaits, and sweet indulgences. Then, you can order from a variety of hot entrees on the menu. The food tasted like it was made by a culinary chef for one, instead of for one hundred. You have to stop by for breakfast!
We spent the day at the beach in Maui. This time, we went to the opposite side of the island. It was very modern, and a huge contrast to the desolate roads that we drove on the day before. The beach day was $55 per person. They provided everyone with a beach chair and an umbrellas. I believe that there is an additional charge for the umbrella. We hopped in the water and enjoyed the waves for a few hours. When we took a break, we explored the two hotels to the right and left of us. The Four Seasons and Grand Wailea welcomes guest from the cruise ship onto their property. The Four Seasons tend to be on the pricier side so we had lunch at a small shop on the second floor of the Grand Wailea. We were 2 for 2 in the food department! Our lunch was fantastic!
For dinner, we went to the Hibachi specialty restaurant. The dinner was amazing from start to finish. We were 3 for 3! I was a happy camper! I haven't had fried rice that good in a really long time. Also, the shrimp, scallops, and steak were tasty! This is another restaurant worth trying. We met some other couples, compared Hawaii notes and pictures, and enjoyed the Hibachi show.
Day 4 - Hilo:
On day 4, we started off our day in the yummy Cagneys' dining room. It was just as perfect as the day before. I ordered the steak and hash browns. The steak was completed to perfection and the hash browns were a great touch. There was no way that I could finish my breakfast, but it was absolutely incredible. My husband had waffles, eggs, and sausage. We loved coming to this dining room because if you come at about the same time each day you can request to be seated with the same server. Our server was hilarious and provided such great customer service. Each day we learned more and more about him. He also knew up quite well, and brought my husband his usual coffee and my oatmeal as soon as we sat down.
We had plans to go on an ATV Ranch Adventure. It was a 3.5 hour tour for $209 each. It was an ATV tour on a huge cattle farm. It was an incredible experience. As you can see in the video, I am terrified of cows. However, I managed to avoid them, and (truth be told) they could care less about me. I would definitely recommend this tour because you get to see so many views of Hilo from the cattle farm. On the way back to the ship, we stopped off at the Big Island candy store. There are ladies at the front of the store handing out samples of Kona coffee. I don't even like coffee, but I enjoyed Kona coffee tremendously. I don't even think that they put sugar in the cup! The chocolates are probably some of the best that I have ever had. Some had coconut or macadamia nuts, and some were just chocolate dipped.
That night, we went to the dining room for Italian night. The dinner was just okay. Once you have eaten in Cagneys' you can taste the difference in the quality of the food.
Day 5 - Kona:
We started our day off at Cagneys' with another amazing breakfast. We had plans to go to the Captain Zodiac Raft, Snorkel, and Dolphin Adventure ($149 each person). However, it didn't leave until 12:30 pm. At this port, the ship has to dock in the water and the passengers have to take a tender to the island. We decided to leave early because we didn't know how long the tender process would take. When we arrived on the island of Kona, it kind of reminded me of where the hippies would stay in Hawaii. It was very laid back and the people just seemed to really not let anything bother them. We walked through the main road and did a little shopping and sight seeing. We went into historical buildings and checked out the first church on the Hawaiian islands. We even stopped at a local market and tried some fresh fruit. I don't know what I was expecting the pineapples to taste like, but they weren't any better than Florida. Who knows?! I'm not even sure where we get our pineapples from in Florida.
Time went by pretty fast and we headed back to the pier to start our excursion. The Captain Zodiac Raft, Snorkel, and Dolphin Adventure was a really fun experience. We were able to see dolphins throughout the entire trip, do a little snorkeling, and learn about the history of Kona along the way. I had a really great time! The only thing that was difficult for me was that the ride was very fast so I felt a little sick on the way there. Once you get in the water to start snorkeling, you enter another world, and you forget all about the bumpy ride. The sea creatures let us into their habitat and every problem that we ever had above water seemed to dissipate with each stroke. The group that we went with were lively, so we had a little party on our raft on the way back. I would definitely recommend this excursion.
After the excursion, Anthony and I stocked up on Kona coffee at the local shop. We laughed when we realized that we weren't the only people with this idea. Kona coffee is an awesome gift to give people for the holidays.
For dinner, we spent another night at the Key West Bar drinking cocktails and enjoying the outdoor buffet that didn't host the healthiest of choices. However, it made us feel good after being in the water and sun for most of the day.
Day: 6 - Nawiliwili (Kauai):
On this day, we started off our day at Cagneys' and then headed out for our excursion. We booked the Journey to Waimea Canyon tour. It was a 5 hour tour and lasted from 10:30 am - 3:30 pm. We paid $69 each. The Waimea Canyon tour was my favorite tour of the entire week. It's funny because it was one of the cheapest tours of the week. I have never been to the Grand Canyon, so the Waimea Canyon is the closest thing that I have seen in comparison to the Grand Canyon. It was literally breathtaking. God is such an amazing God, but to see his work so close was a spiritual experience. This excursion is a MUST DO on your list of Hawaii excursions. It is so beautiful! On this bus tour, the driver takes you to an indoor store to do shopping, an authentic coffee plantation, and an outdoor market overlooking more sights.
For dinner, we ate at our last specialty restaurant, Cagneys'. If you've been reading this review, then you know that I was in heaven. Both my husband and I were satisfied with our meals. Cagneys' has to be the number one restaurant on the ship, even a few of the staff members agreed.
Day 7 - Nawiliwili (Kauai):
On our last day in Kauai, we decided to take it easy. We didn't book an excursion. However, we were tempted to because there was still so much to see. We just got off the dock and walked around the shops. Nearby (there are only 2 plazas within walking distance), there is a pizza shop that sells pizza that taste like you're in New York City and the Mexican food upstairs is really good too. As we walked around, we noticed other people shopping, taking a swim at the beach, or heading to excursions.
We made sure that we were back on the boat in time to depart and cruise by the Napali coast. If I thought that Waimea Canyon was breathtaking the day before, this view was more than striking. This view is free, but I would of paid more than any excursion price that week to see it. We sat on our balcony with our mouths open as the cruise glided past the most beautiful mountains that I have ever seen in my life. It really looked like they were sculpted and painted. If I saw the Napali coast on television, I honestly would of thought that it was in some foreign country far away or a camera trick. I've been told that the Napali coast was a part of one of the Jurassic Park movies. However, I'm sure that everyone thought it was as fake as the dinosaurs.
That afternoon we packed our bags, ordered room service, and went to the Bon Voyage show. We created memories and saw sights that we would keep in our heart forever. The trip had its ups and downs, but it was magical. Children see the magic at Disney...I saw the magic in Hawaii.
Day 8: We ate at Cagney's for our last breakfast, took a deep breath, and departed the ship. We went straight to the airport and flew back home. During the entire trip, we had great weather, but on our last day, it rained. Some of the moisture may have been from my eyes but I really think that Hawaii was sad to see me go.
Extra Information:
Day entertainment: We were never on the ship in the day to experience the day entertainment. I can't imagine anyone choosing not to explore a Hawaiian island because they would rather stay at the cruise pool. However, if you choose to stay on the ship, there is a daily itinerary.
Night entertainment: If you're interested in knowing about night time entertainment, I am probably not the blogger for you. With the time change, action packed days, and lots of sun.....we barely made it through dinner. The nights that we went to a night show we saw love connection games, musicals, dance shows, magicians, and other events hosted by the cruise director. They were all entertaining, some more than others. The entertainment was definitely geared towards an older audience, but the games that involved participation usually brought out the younger people. Also, all night shows are shared on the Norwegian television channel in the room.
Drinks: There are no alcohol packages because of some restriction in the water in this particular region. However, you can purchase a water or soda package. The alcohol served on the ship is expensive, so be careful.
Room service: This was hit or miss. Sometimes the food was great and other times we didn't even touch it. Sometimes the food came quickly and other times, we had to wait awhile.
Santa Fe Spa and Fitness Center: I have liked the spa services on Norwegian cruises better than any other cruise line. On this cruise, I had my first bamboo massage to help with my blood flow. It was absolutely incredible. Before and after your treatment, you can enjoy the spa and sauna. I just enjoyed laying around in their dimmed rooms and relaxing. I went to the fitness center almost every day. It's a good size and it has lots of equipment. There was usually only 2-6 people on the gym when I would go.
Butler service (comes with the suite): I really didn't see the point of this service. I could exit the ship without assistance, I could call the concierge and get the same questions answered, I could make dinner reservations at the specialty restaurant (instead of calling the butler and giving her the same information that I would of given the restaurant), and I didn't need someone to check on me every few days.
Excursions: We booked all of our excursions through Norwegian before we got on the ship, with the exception of Pearl Harbor. We booked all the excursions ahead of time because we feared that everyone would take all of the good excursions. However, that was not the case at all. Usually, on other cruises we would wait until we were on the ship and we probably could of done that for this cruise as well.
The only reason we booked Pearl Harbor outside of Norwegian cruise line was because it was cheaper on another site and we knew that the experience would be the same.
Would I recommend it: If you're going to Hawaii for the first time, Norwegian Pride of America cruise line is the most practical way to see everything in seven days at the most reasonable cost possible. Use the tips I shared above and I know you will have a great time. If you would like me to book a trip for you on a cruise, email me at lisa@exclusivetravelpartners.com. My services are free!
Aloha!