7 Things You Should Know Before Going To Pearl Harbor
Reading stories and seeing films about Pearl Harbor are a completely different experience than actually being on the grounds, walking through the ships, and seeing the list of all of the lost lives. The attack on Pearl Harbor was a surprise military strike by the Japanese Navy Air Service against the United States naval base at Pearl Harbor, Hawaii on the morning of December 7, 1941. The attack was the beginning of World War II. I am going to refrain from sharing too many details because if you're reading this article, you probably plan on visiting in the near future.
You cannot go to Oahu, without visiting Pearl Harbor. It's a large part of American history, and it impacted the Hawaiian culture tremendously. I spoke to both locals and Hawaiians about Pearl Harbor and you can feel the emotions and sentiments from everyone. Families and their perspectives were changed forever.
My greatest desire is for you to have as great of a experience as I did, so I have provided you with a few tips to help you to get the most out of your day.
1. You cannot bring purses or bags unto the premises - I have never seen this before, but I completely understand why this rule is in place. Pearl Harbor is such an important part of American history, so there is a fear that someone may try to destroy it again. So, all bags are checked and placed in lockers. I had to place my camera around my neck and my husband held our cash in his wallet. Please remember to bring money because there is a fee for the lockers.
2. Food is a problem - I'm a foodie, so bad food options can really make me cranky. Don't worry guys, I controlled myself. On the premises, there are only two places to find food. There is a mini convenience store that sells a small selection of food that you would find in a gas station. Towards the back of the property, there is an outdoor cafeteria that has nachos, soup, and hot dogs. The nachos are mediocre, the soup is awful, and the hot dogs are boiled. Many people spend hours at each location at Pearl Harbor, so I don't understand why more money hasn't been invested to offer better food options or an authentic cuisine.
3. Stay hydrated - It is hot out there and there is very little coverage. I actually almost fainted at one point. Make sure to drink before, during, and after.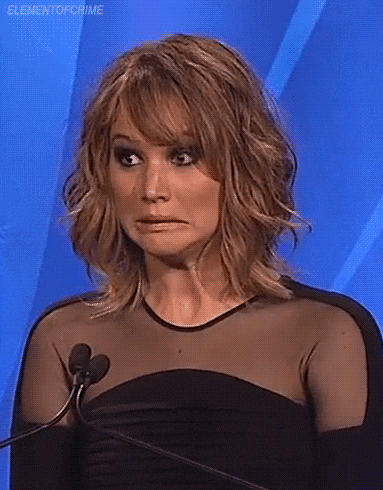 4. Make sure to wear comfortable clothes and shoes - On my ticket stub, it said that ladies shouldn't wear skirts and I didn't understand what would be wrong with a causal skirt. However, on the USS Missouri ship, you have to go up and down stairs to explore the ship. So, if you're wearing a skirt, the person before or after you may get an interesting view. I would recommend cotton clothes for absorption. I would also recommend tennis shoes or sneakers (depending on where you are from).
5. Bring your camera! I wasn't feeling well, so I didn't get as many pictures as I normally would. So, take pictures for both of us!
6. Get the comprehensive (unfortunately, one of the most expensive) tour package to experience everything. Shop around because some sites will have the complete tour for a few dollars less than other tours. We did the Pearl Harbor Memorial Tour. Before we arrived at Pearl Harbor, the tour guide shared history of Oahu. Then, he took us to Punchbowl cemetery, a renown cemetery that held the bodies of historical figures in American history.
We also stopped to see King Kamehameha and the Iolani Palace. King Kamehameha was the founder and ruler of the Hawaiian islands. The tour guide stated that former President Obama tried to make King Kamehameha a national US holiday, but he was not able to do it before his term ended. As an African-American female, I took great pride in learning about King Kamehameha because of his interesting pass and African roots.
Some packages include some or one of the sites (Pearl Harbor memorial, the Arizonia Memorial, and the USS Missouri ship). I enjoyed something at each location. I enjoyed the movie because it set a strong foundation before we started to explore the premises. I think it's important to see all of the names at the wreckage site named Arizonia. However, the best part for me was going on the USS Missouri ship because you can go through the ship and see how the soldiers lived, read letters that they sent home, and see the exact spot where World War II ended. I was blown away that I could be that close to history!
7. Take your time and take in all of the history - December 7 will never be the same again after this trip. Our hearts go out to all the families that loss loved ones or were impacted by the war. We would like to also acknowledge the people that had to endure the false missile attack on January 13, 2018.
Please email me at contactus@thefloridapalate.com if you have any questions or comments.